Education Catalogue
Welcome to our education catalogue – published August 2023.
This edition of our education catalogue was published in August 2023 and is full of carefully selected products to make sure you get the best quality instruments and supplies at the lowest possible prices.
Our friendly team of musical staff offers expert sales advice as well as professional instrument demonstration, servicing, and repairs at our Surrey workshop.
You can download a full PDF version below, or take a browse through straight away.
If you would like to be added to our mailing list sign up to newsletter updates using the form in the site footer.
Download full UK catalogue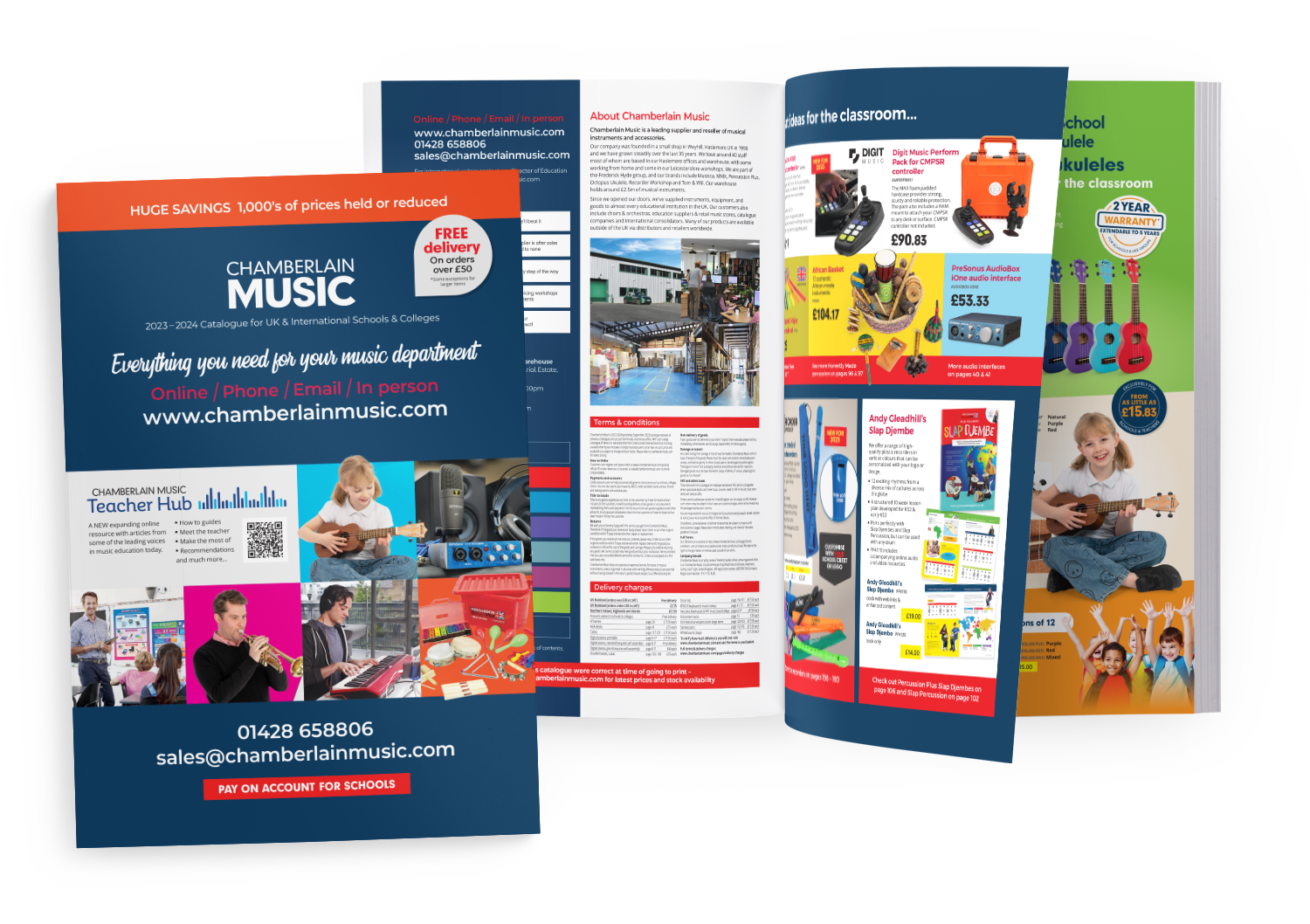 2023-2024 Catalogue for UK Schools and Colleges
published August 2023